Reflective Fire Extinguisher Labels are a crucial and often safety feature during a fire emergency.  These reflective vinyl labels shine brightly when spotted with a flashlight, which can be life saving during a fire or power outage emergency.  Reflective vinyl signs are peel and stick for easy installation on doors and walls.  Sold in packs of 3.
When will my order ship?

This product will ship from our facility within 1 business day if placed before 2pm EST. If your order exceeds $1,000 total, production time may be longer. In this case you will be notified ASAP.
Product Specifications

| Sign Type | Vinyl Sign (Adhesive Back) |
| --- | --- |
| Description | Durable printed vinyl decals with strong adhesive backing. Flexible material for flat or moderate curved surfaces. |
| Laminated? | Yes - Added UV and Scratch Resistance |
| Finish | Gloss |
| Reflective Available? | Yes - Engineer Grade |
| Thickness | Non-Reflective: 5 mil, Reflective: 8 mil |
| Installation | Peel and stick installation |
| Durability | Weather Resistant, UV/Scratch Resistant, 8 Year outdoor durability |
View full details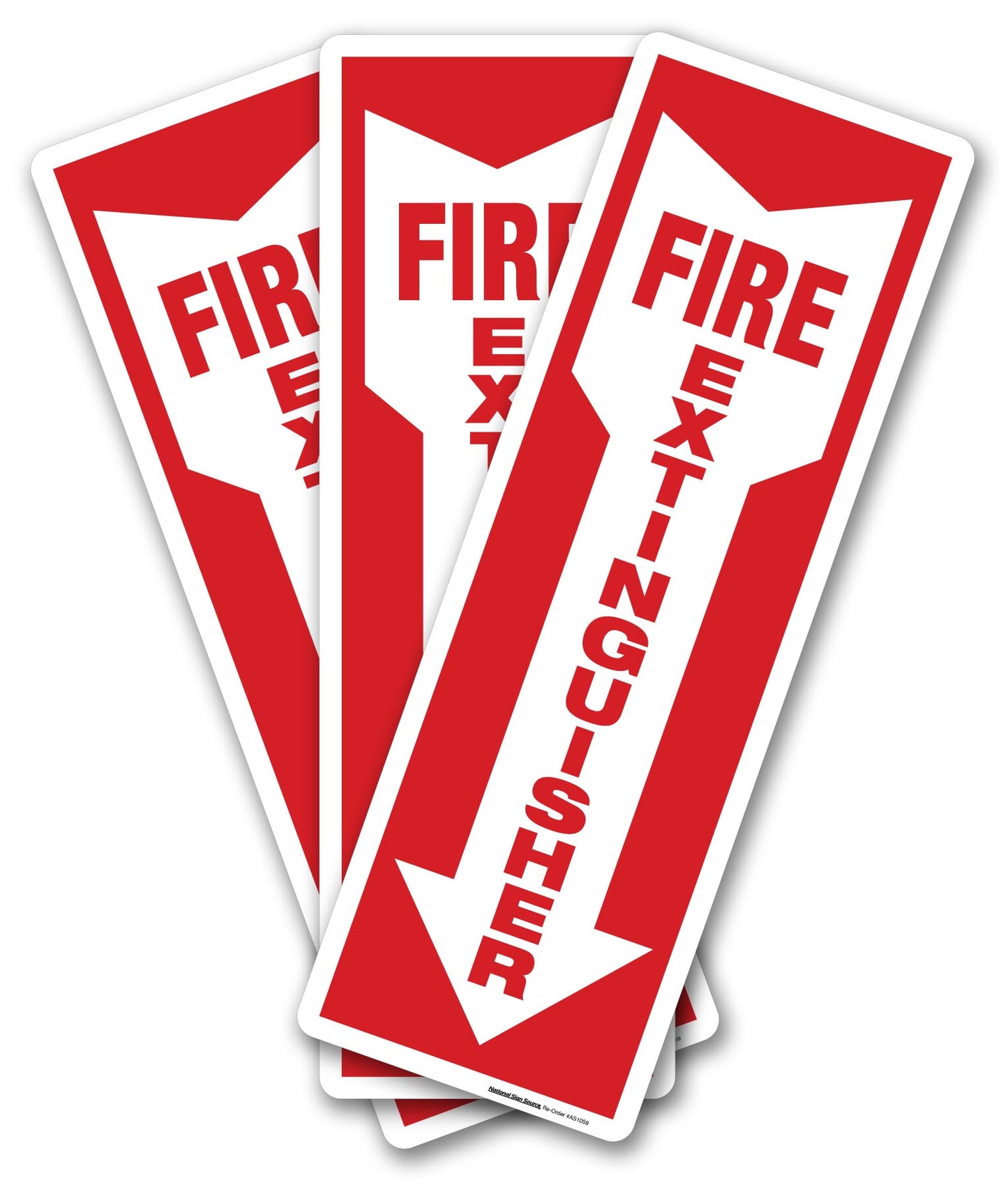 Need something custom?
Design online or upload your artwork.