Vinyl Banners can be printed virtually any size, large or small. We offer a variety of banner materials to fit your needs.  Most commonly banners are made from 13 oz. durable vinyl.  Mesh banners are also available and are great for jumbo sized banners, or for high wind areas. Banners can be fitted with grommets, pole pockets, and rope for easy installation.
Select your Options:
When will my order ship?

Production Time
Total SqFt
1-1,000 sqft
1,001-5,000sqft
5,001-15,000sqft
15,001-30,000sqft
30,001+sqft
Production Time
2-3 days
3-4 days
4-5 days
5-7 days
Call for quote
View full details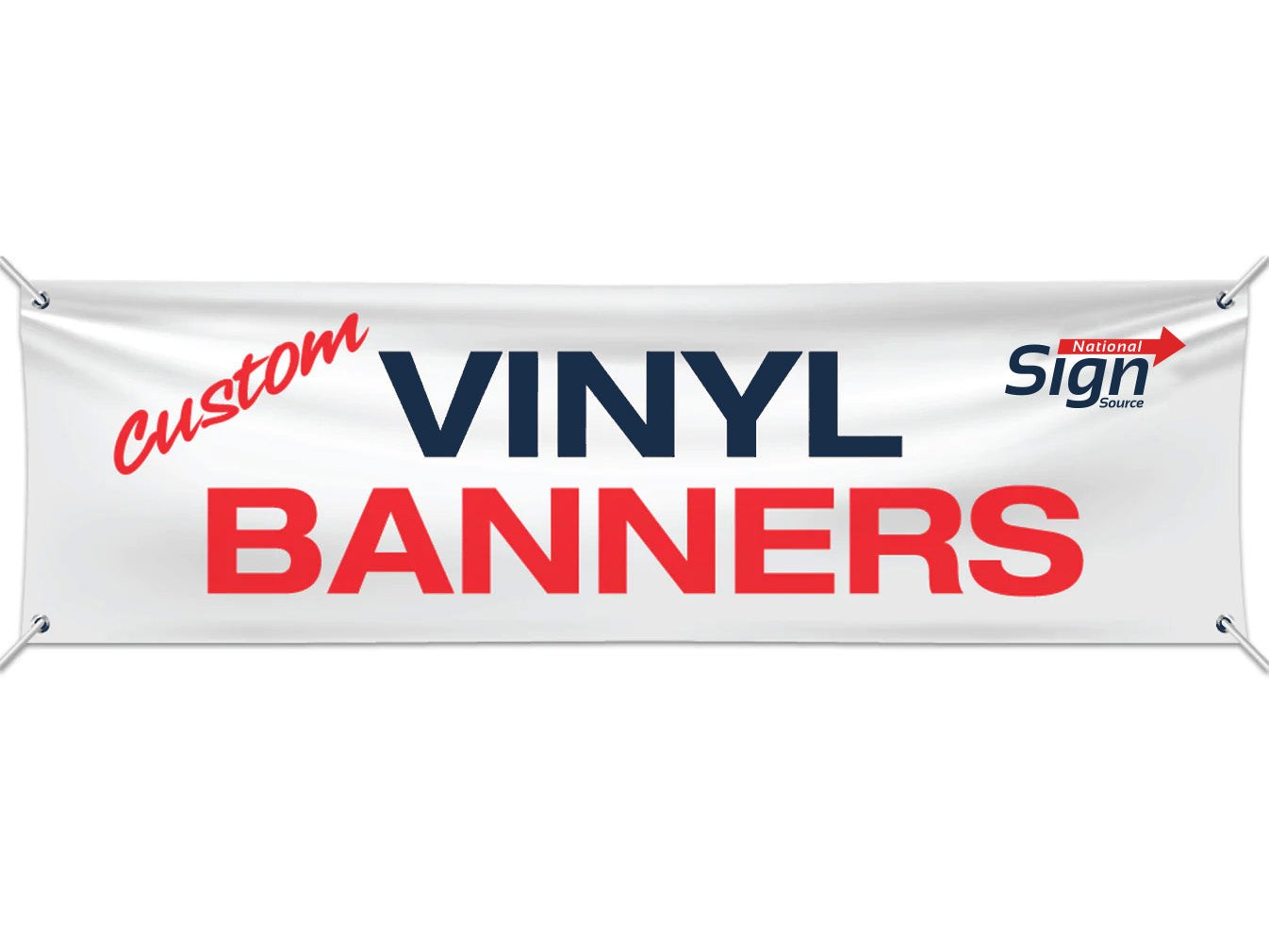 In-Stock Catalog
Search our large libray of In-Stock designs.