Dibond signs are made from an aluminum composite material and are a great choice for both indoor and outdoor signs. Two thin sheets of aluminum bonded to a solid plastic core. These signs are more economical than aluminum, and while not quite as durable as solid aluminum signs, they are more rigid and lightweight.
Select your Options:
When will my order ship?

This product will ship next business day if completed before 2pm EST. If a proof is requested, order will be considered "completed" once you approve your online proof. If your order exceeds $1,000 total, production time may be longer. In this case you will be notified ASAP.
Product Specifications

| Sign Type | Dibond Sign |
| --- | --- |
| Description | Durable Signs printed on Aluminum Composite (two .015" aluminum faces with polyethlene solid plastic core) Rigid, Rust-Proof |
| Laminated? | Yes - Added UV and Scratch Resistance |
| Finish | Gloss / Reflective / Matte / Dry Erase |
| Reflective Available? | Yes - Engineer Grade |
| Thickness | 3mm / 6mm |
| Installation | Monting Holes Available for easy installation |
| Durability | Weather Resistant, UV/Scratch Resistant, 8 Year outdoor durability |
View full details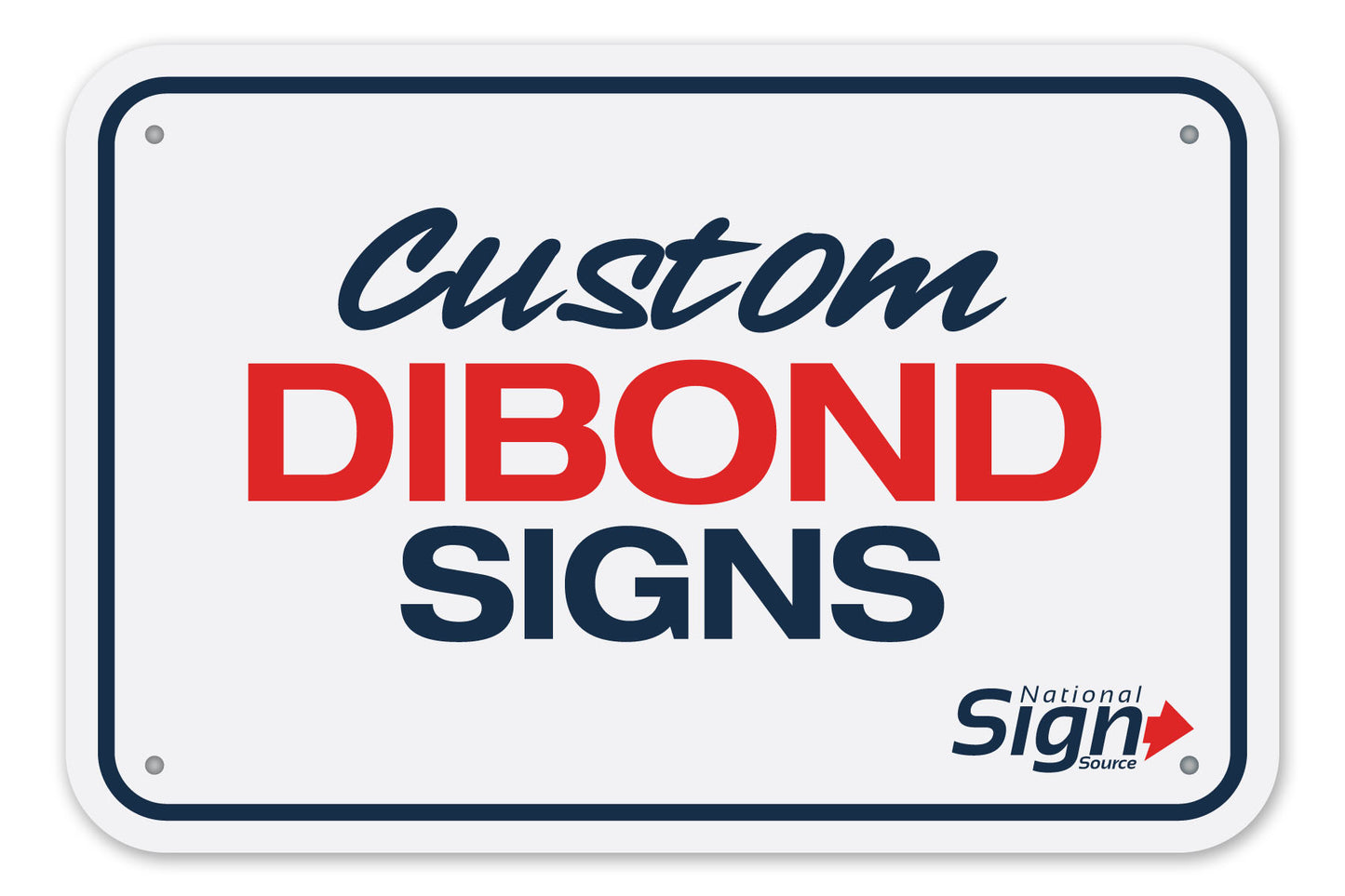 In-Stock Catalog
Search our large libray of In-Stock designs.