Screen Printed Yard Signs are an effective low cost way to get your message out. Constructed from corrugated plastic and outdoor durable inks for great looking, long lasting signs. Screen printed yard signs are available in 1, 2 or 3 color prints, and have a minimum order quantity of 100. For no quantity minimums and no color limits check out our Full Color Yard Signs.
National Sign Source offers a variety of stands and stakes for your yard signs. And you can also display your signs on a wall or window with command strips. Easy online ordering, upload your artwork or design online.
Select your Options:
When will my order ship?

Production Time
Sign Quantity
100-500
501-1000
1001-7500
7501+
Production Time
2-5 days
4-7 days
7-10 days
Call for quote
Check Pricing

Screen Printed Yard Signs
Qty
1
2
4
10
20
30
50
100
250
500
1000
2500
5000
1 Color
N/A
N/A
N/A
N/A
N/A
N/A
N/A
2 Colors
3 Colors
Full Color Yard Signs
Full Color
View full details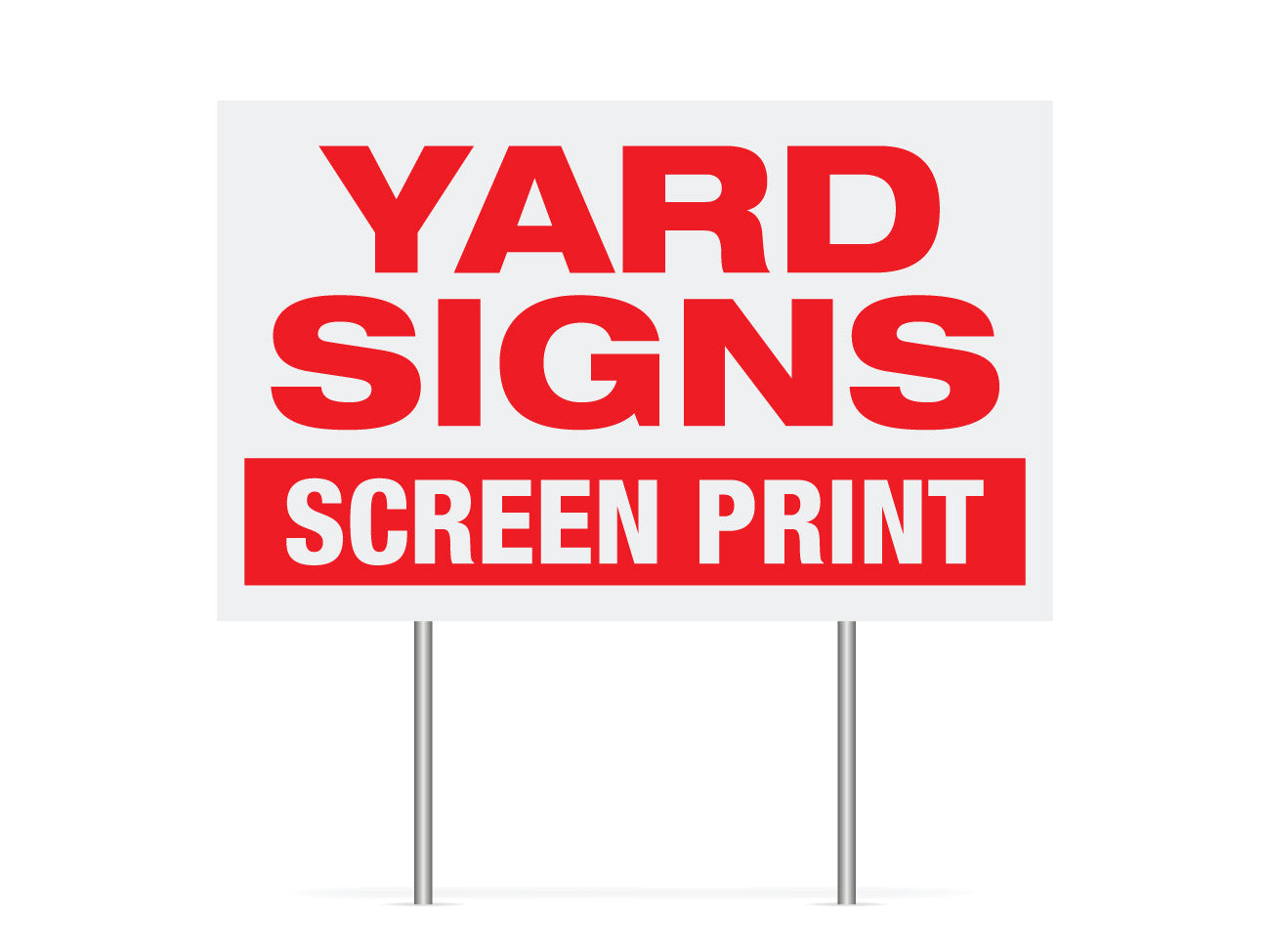 In-Stock Safety Signs
Search our libray for your design.