These 24 Hour Recorded Video Surveillance stickers are 4"x3". They come in a pack of (4) which is perfect to get a sticker on all (4) sides of a building.  These stickers are perfect for home, business, and property protection. Whether you have a security camera system installed or not, these security warning stickers will make criminals think twice.
When will my order ship?

This product will ship from our facility within 1 business day if placed before 2pm EST. If your order exceeds $1,000 total, production time may be longer. In this case you will be notified ASAP.
Product Specifications

| Sign Type | Vinyl Sign (Adhesive Back) |
| --- | --- |
| Description | Durable printed vinyl decals with strong adhesive backing. Flexible material for flat or moderate curved surfaces. |
| Laminated? | Yes - Added UV and Scratch Resistance |
| Finish | Gloss |
| Reflective Available? | Yes - Engineer Grade |
| Thickness | Non-Reflective: 5 mil, Reflective: 8 mil |
| Installation | Peel and stick installation |
| Durability | Weather Resistant, UV/Scratch Resistant, 8 Year outdoor durability |
View full details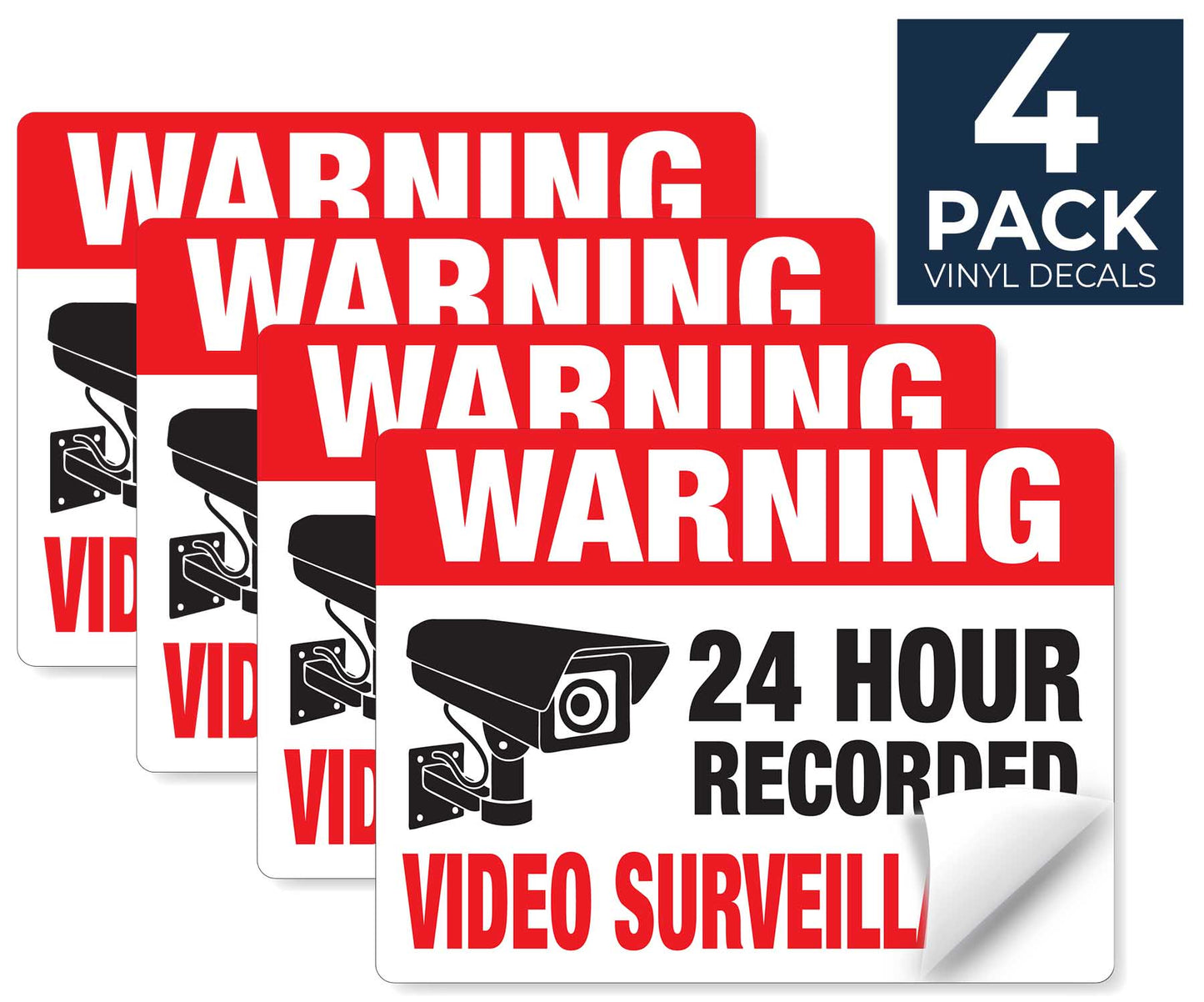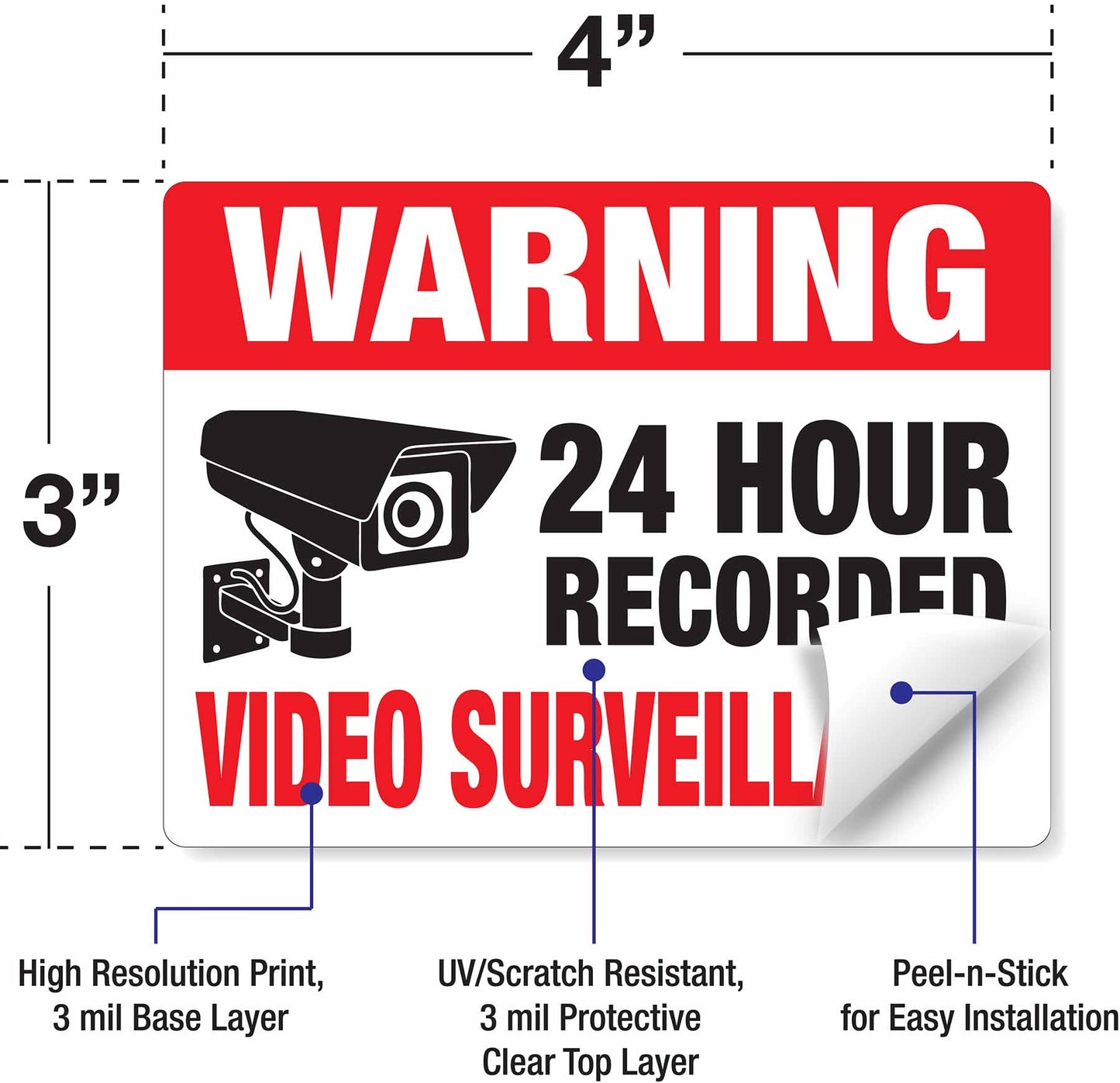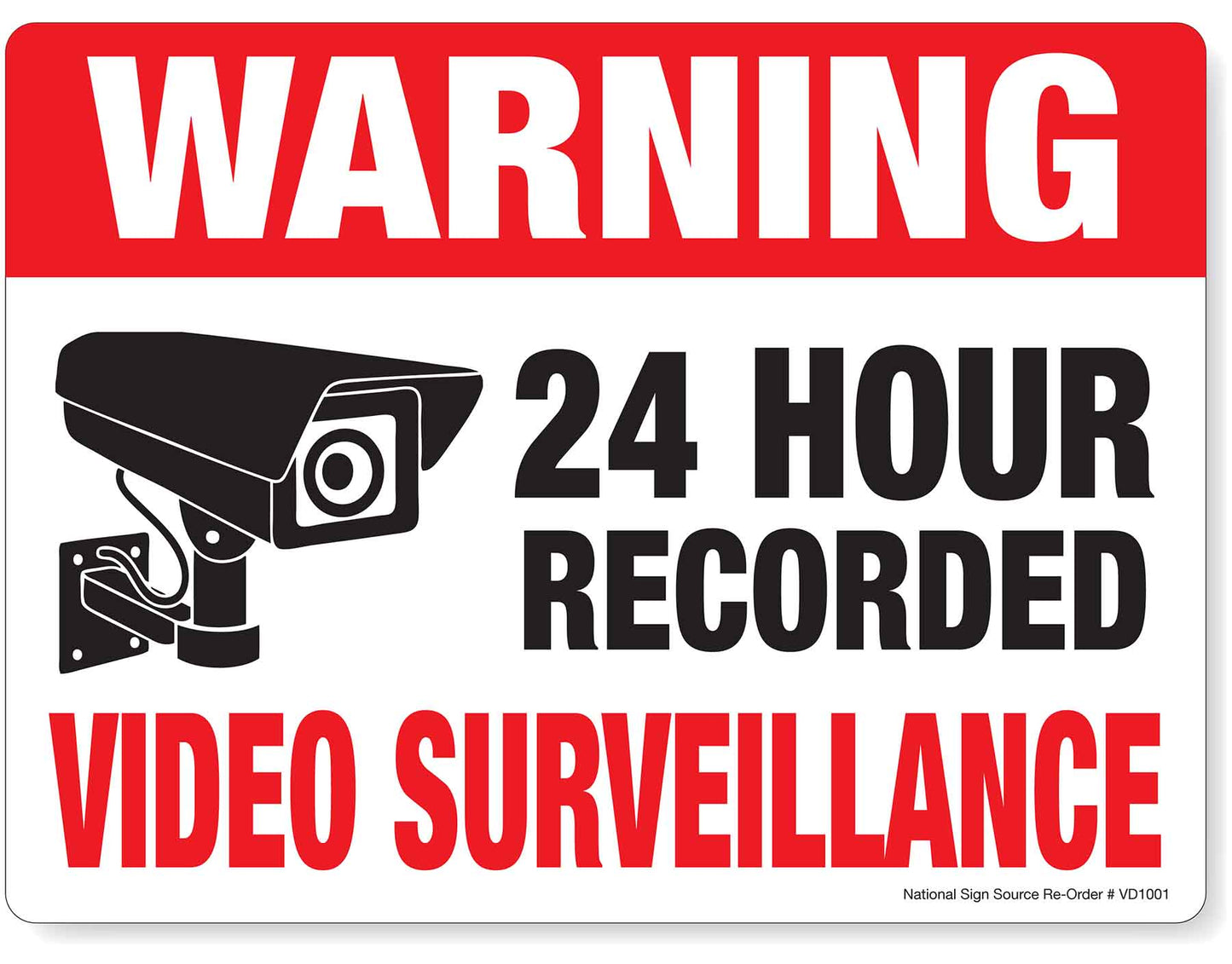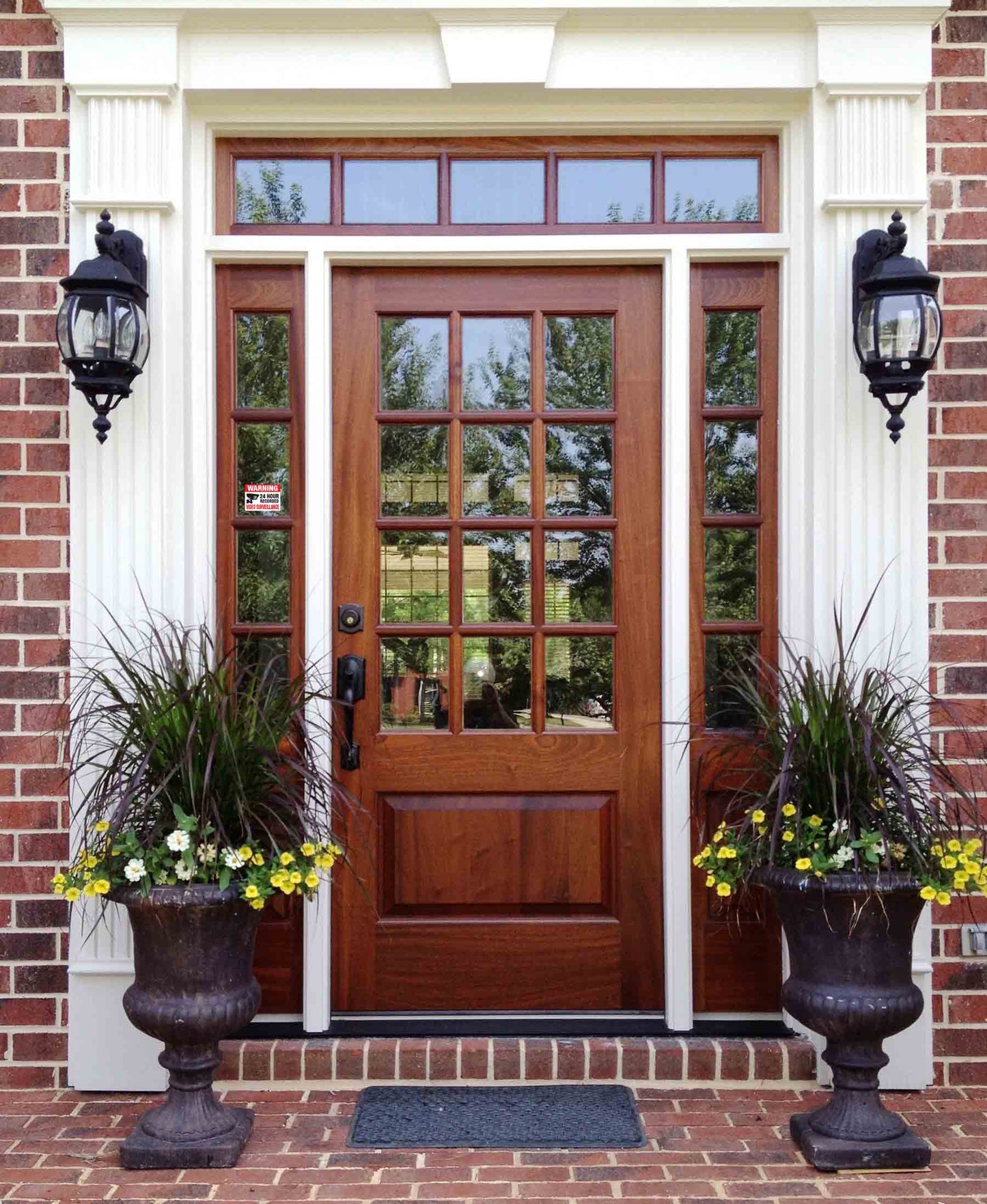 Need something custom?
Design online or upload your artwork.